---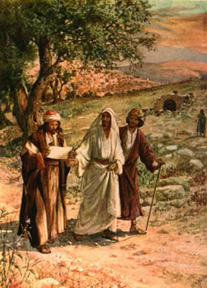 They asked each other, "Were not our hearts burning within us while he talked with us on the road and open the Scriptures to us?"
- Luke 24:32 (NIV)


---
An adaptation of the Walk to Emmaus, The Heart of Ohio Face to Face Encounter is specifically crafted to meet the needs and life-stages of older adults. The program seeks to invite men and women, ages 60 and older, to experience Jesus through a 4-session journey, covering subjects such as discipleship, mission, grief, and end-of-life issues. The highly flexible schedule allows participants the freedom to engage in structured Bible study and prayer in a church setting or other community space. Led by clergy and lay leaders, Face to Face strengthens and renews followers of Christ and bolsters the spiritual life of individuals, families, and congregations everywhere. Face to Face is open to members of any Christian denomination who want to strengthen their spiritual lives, discover answers to their questions about faith, and are open to understanding the responsibility of living a Christian lifestyle.

Face to Face allows the opportunity to rediscover Christ's presence in your life, to gain fresh understanding of God's transforming grace, and to form friendships that foster faith and support spiritual maturity. If you desire a deeper, more meaningful walk with the risen Christ, if you would like that relationship to be reflected in every other relationship in your life, if you wish to make a deeper impact on the world around you by living a life centered on Jesus Christ, then join us as we encounter the Risen Christ... Face to Face.
---
The Heart of Ohio Face to Face Encounter is a four day experience; each full-day session begins on a weekday at 8:30 AM and ends at 4:00 PM. You will study with fellow Christians from all walks of life, persons who are at various points in their walk with Christ. During the Encounter, you will:

• Make new friends, friends you may have for a lifetime

• Listen to and discuss nine lay talks and five clergy talks with your new friends

• Sing praise and worship songs to our Lord and Savior, Jesus Christ

• Attend meaningful and prayerful chapel services

• Share in the Lord's Supper in chapel services unlike others you may have experienced

• Take time for self-examinations of your relationship with Christ

• Experience the love of Christ through strangers

• Return home a stronger Christian, a renewed leader

• You will laugh, you may cry, and you will return home having experienced the love of Christ at a level you may never have previously experienced.

---
The Face to Face Encounter is for the development of Christian adults who:

• wish to strengthen their friendship with Christ
• may have unanswered questions about prayer, study, and sharing their faith
• understand that being a friend of Christ, or Christian, involves responsibility
• are open to dedicating their everyday life to God in an ongoing manner.

Another intent of the Face to Face Encounter is to build strong Christian leaders for the home church. The church cannot exist with clergy alone; it takes a strong lay leadership to help effectively build the church into a Christ-loving, Christ-following fellowship. A person who attends a Face to Face Encounter with an open heart to the love of Christ can expect to return home as a stronger Christian leader.

---
If you have experienced a recent major life changing experience such as the loss of a loved one, a divorce, etc., you should consider postponing your Encounter until you have worked through your emotions from that event. For a Face to Face Encounter to be effective, the participant should be able to focus on the events of the weekend and not on events or activities back home. If you are unsure if you are ready to attend, perhaps you are not. Consult your pastor or another trusted Christian friend to determine if you are emotionally ready for the Encounter. Pray about it; God will tell you when you are ready.

---
The Heart of Ohio Face to Face Community currently holds one Encounter per year, typically in late summer (beginning late July or early August for four weeks). The Encounter is held at a church within the Heart of Ohio Emmaus Community. We try to schedule our Encounters in communities that have the greatest number of Emmaus activity.

In 2020, the Heart of Ohio Face to Face Encounter will be held at Fredericktown UMC. For further information about our upcoming Encounter, please visit our Community Calendar page.

---
We invite you to join in an exciting four days spent in meeting Jesus Christ as your friend who comes to you in God's love as expressed through other Christians. Come experience the love of Jesus Christ in a deeply enriching four-day Encounter! Download our Face to Face Application.

If you are interested in attending a Face to Face Encounter but do not live in the Heart of Ohio area, visit the International Face to Face Home Page. Click on the "Finder and Maps" link on the page to locate an Emmaus/Face to Face community closer to your home.

---
---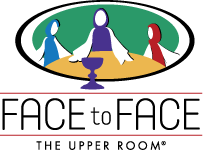 Visit the Upper Room's Face to Face Site
(Click here or click on the Logo)